Weddings and Events At The Ye Olde Plough Bulphan-Essex
The Ye Olde Plough | Bulphan-Essex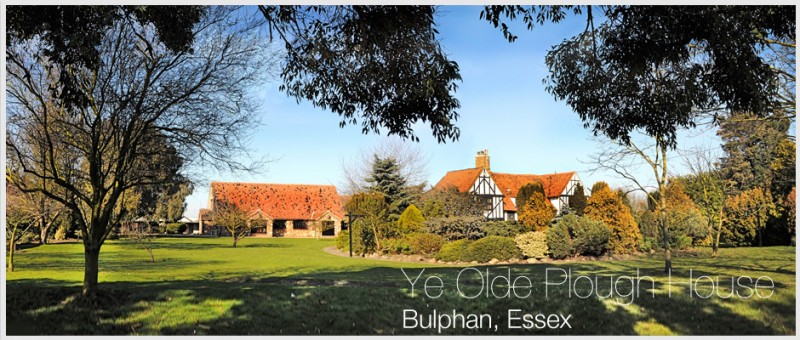 Set on acres of landscaped gardens, Ye Olde Plough-Bulphan-Essex, is a beautiful countryside lodging. Stages and Phases have had a priviledge of styling this venue on a number of occasions for weddings and private dinners. Please do have a look at some images of our work below.
Please do give us a call so we can have a chat if you are planning a wedding or a party. You will be genuinely surprised about our affordability and enthusiasm.
Call us for a chat on 01375484139 or email us at [email protected] for FREE consultation or no obligation quote
At Stages and Phases we are renowned for our unique approach to events styling and decorations. Creating beautiful memories out of events is an absolute passion of ours and we always go out of our way to make your wedding, party and any other events unique in terms of decorations and styling. We also supply chaircovers, backdrops, plinths, vases, lighting and more.
Candelabras for Hire, Wedding Candelabras, Wedding Candelabras for Hire, Candelabras for Hire Essex, Candelabras for Hire London, Candelabras for Hire Hertfordshire, Martini Vases, Martini Vases for Hire, Martini Vases for Hire Essex, Martini Vases for Hire London, Martini Vases for Hire Cambridgeshire, Fishbowl Vase, Fishbowl Vase for Hire, Fishbowl Vase for Hire Essex, Fishbowl Hire, Fishbowl Vase Hire Hertfordshire, Fishbowl Vase Hire London, Fishbowl Vase for Hire Cambridgeshire, Mirror Plates, Mirror Plate Hire, Table Crystals, Scatter Crystals. Table Decor, Wedding Table Decor, Table Decor Essex, Table Decor London, Table Decor Hertfordshire, Birdcages Hire, Wedding Signs Hire, Rustic Chalkboard Hire, Chalkboard, Rustic Metal Jugs, Table Numbers, Table Names, Wooden Crates, Wooden Crate Hire, Rustic, Lace, Vintage, Rustic Weddings, Rustic Weddings Essex, Rustic Weddings London, Rustic Weddings Kent, Wedding post box, Centrepieces Essex, Vase hire Essex, Vase hire Hertfordshire, Vase hire Kent, White Wedding, White Weddings, White Weddings Essex, White Weddings London, White Weddings Kent, Asian Weddings London, Asian Weddings Essex, Asian Weddings Kent, African Weddings Essex, African Weddings London, African Weddings Kent, Nigeria Weddings Essex, Nigeria Weddings London, Nigeria Weddings Kent, African Traditional Weddings Essex, African Traditional Weddings London, African Traditional Weddings Kent, Wedding Decorator, Wedding Decorator Essex, Wedding Decorator London, Wedding Decorator Kent, Chafford Hundred, Wedding Decorator, Wedding Decorator Essex, Wedding Florist, Wedding Florist Grays, Wedding Florist Essex, Wedding Florist Kent, Wedding Florist London, Wedding Organiser, Wedding Organiser Essex, Wedding Organiser London, Wedding Organiser Kent, Party Planner Thurrock, Party Planner, Party Planner Essex, Party Planner London, Party Planner Kent, Balloon Decorator Essex, Balloon Decorator Kent, Balloon Decorator, Balloon Decorator London, Kent, Wedding decorator, Wedding decorator Kent, Wedding decorator Essex, Wedding decorator London