Event Decorations At The Lawn Rochford Essex
Event Decorations At The Lawn | Rochford-Essex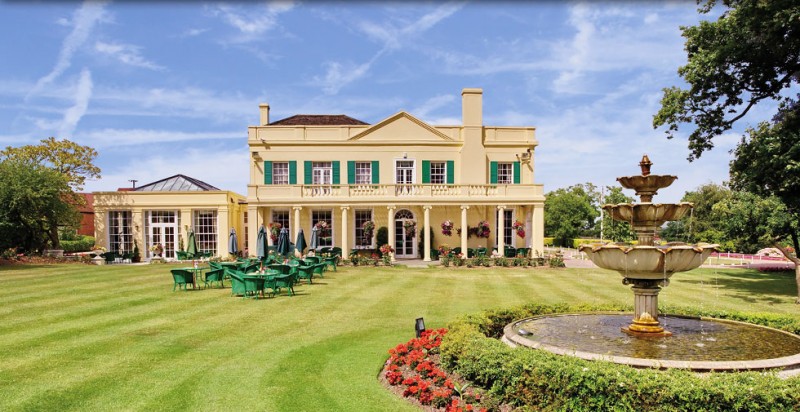 Event decorations are one of our specialities and we had the priviledge of stylingThe Lawn Rochford (Essex),a stunning Manor House, set in gorgeous grounds in the beautiful county of Essex. Stages and Phases had the priviledge of styling this venue for one of our brides. The centrepieces choice was tall martini vase with floating candles on dyed liquid sprinkled fresh flower petals. It was simple, elegant and perfect.
Please do give us a call so we can have a chat if you are planning a wedding or a party. You will be genuinely surprised about our competitiveness and enthusiasm.
See gallery below for images:
Call Stages and Phases and lets have a chat on 07944828264 or email us at [email protected] for FREE consultation or no obligation quote.
We at Stages and Phases always go beyond our call of duty to make our events unique. Our event decorations are always executed with the essence of our clients in mind adding the little details that make all the defference. We also hire out dmx mood lighting, chair covers, throne chairs, backdrop, ceiling drapes and a lot more.
Wedding, Weddings, Events, Weddings Kent, Weddings London, Weddings Essex, Events Essex, Events Kent, Centrepieces, Wedding Centrepieces, Wedding Centrepieces Essex, Wedding Centrepieces London, Wedding Centrepieces Kent, Wedding Centrepieces Hertfordshire, Wedding Centrepieces to Hire, Cheap Centrepiece Hire, Cheap Centrepieces Hire Essex, Cheap Centrepieces Hire Kent, Cheap Centrepiece Hire London, Cheap Centrepiece Hire Hertfordshire, Cheap Centrepiece Hire Kent, Wedding Decor, Wedding Decor Essex, Wedding Decor London, Wedding Decor London, Wedding Decor Kent, Venue Styling, Venue Styling Essex, Venue Styling London, Venues Kent, Venue Styling Kent, Candy Tables, Candy Tables Essex, Candy Tables Essex, Candy Tables Hertfordshire, Candy Tables Kent, Candy Centrepieces, Candy Centrepieces Essex, Candy Centrepieces London, Candy Centrepieces Hertfordshire, Candy Centrepieces Kent, Candy Centrepieces for Hire, Chair Covers, Sashes, Chair Covers Essex, Chair Covers London, Chair Covers Hertfordshire, Chair Covers Kent, Chair Covers & Sashes, Chair Covers & Sashes Essex, Chair Covers & Sashes London, Chair Covers & Sashes Hertfordshire, Favours, Wedding Favours, Wedding Favours Essex, Wedding Favours London, Wedding Favours Hertfordshire, Wedding Favours Kent, Hire, Hire Essex, Hire London, Hire Hertfordshire, Hire Kent, Hire Items, Hire Items London, Hire Items Essex, Hire Items Hertfordshire, Hire Items Kent, Wedding Hire, Wedding Hire Essex, Wedding Hire London, Wedding Hire Hertfordshire, Wedding Hire Kent, Wedding Centrepieces for Hire, Centrepieces for Hire, Chair Covers for Hire, Wedding Chair